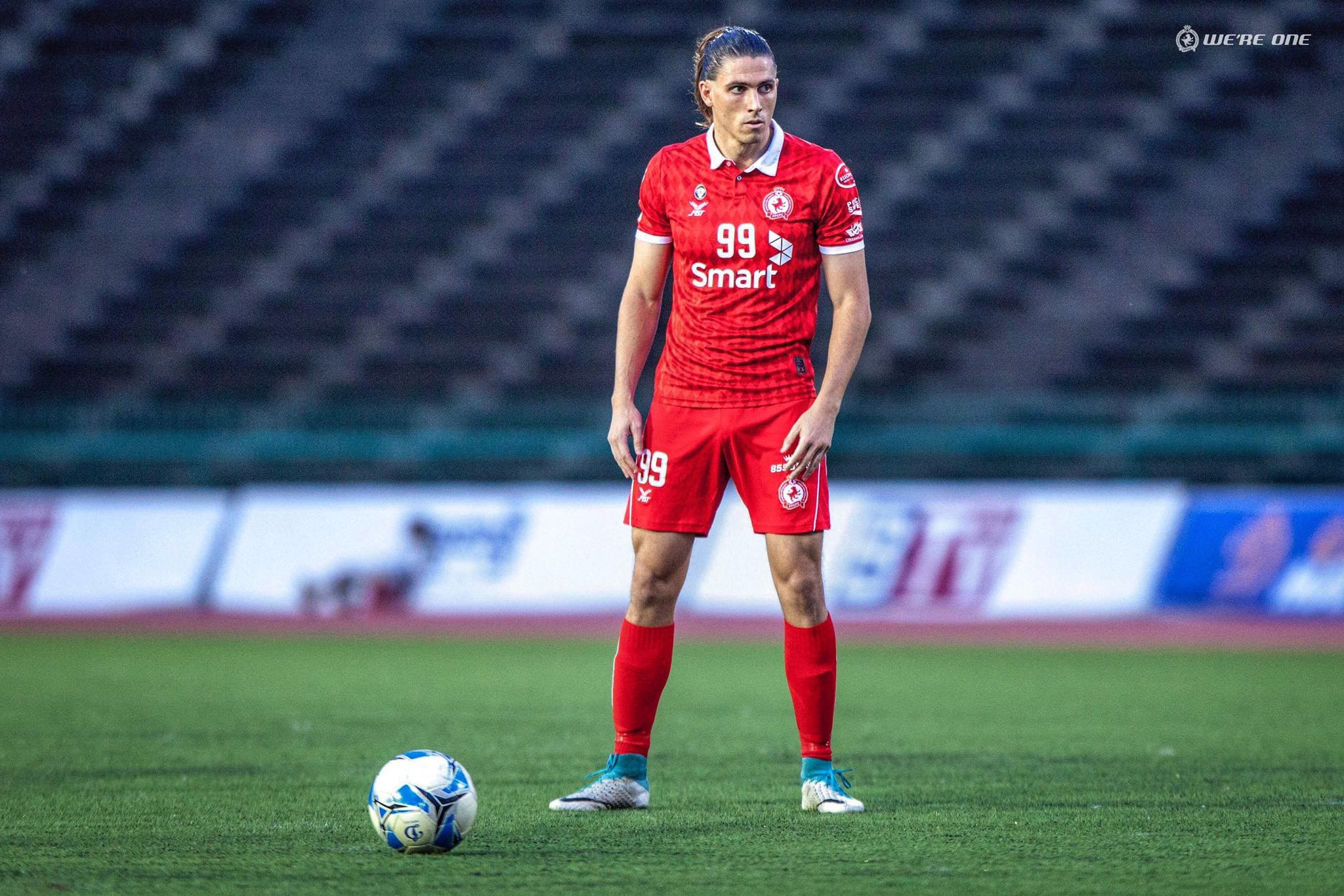 From the USA to Southeast Asia
The journey from America to Southeast Asia is a long one and even longer when we're talking about football players making the jump across. How difficult is it to make that move? Well, Jonny Campbell made the brave move in 2017 and hasn't looked back since. 
Jonny was a four year college soccer player, graduating out of East Tennessee State, where he won two state titles. He then jumped between the ASL, PDL and USL leagues as a young professional in America trying to make a name for himself. In 2017 he decided to try his luck in Asia and trialed with Chonburi FC and Super Power Samut Prakan FC before signing for Chachoengsao FC in the third tier of football in Thailand.
Although Chachoengsao FC only managed a mid table finish Jonny's performances were noted by some bigger clubs. Udon Thani FC who got promoted from T3 to T2 and who played against Jonny's team twice in 2017 expressed an interest in acquiring Jonny's services for the 2018 season in the second tier of football in Thailand. 
In 2018 Jonny made the decision to move to Cambodia for the chance to play for Phnom Penh Crown FC in the top league in Cambodia. Cambodia is a smaller footballing nation than Thailand but the lure of playing in a top league and the chance to play in the AFC Cup the following season are always an attractive proposition for any player not playing in a countries top league.
Phnom Penh Crown FC are traditionally the biggest club in Cambodia but in 2018 they made the decision to let many senior players go and to promote from their youth academy. So Jonny took on a role as of one of the senior players. Unfortunately they did not qualify for the AFC Cup and at the end of the season Jonny looked for his next move.
Preah Khan Svay Rieng FC also of the Cambodian top league and another of the countries big hitters came calling and Jonny had no hesitation in signing for them. His decision proved a good one as they won the league going unbeaten for 25 consecutive games with Jonny playing an integral part of that success. Winning league in 2019 means Jonny now has the chance in 2020 to play in the AFC Cup. 
The AFC have two inter country tournaments similar to the UEFA Champions League and the Europa Cup for teams in Europe. In Asia there is the AFC Champions League which is the equivalent of the UEFA Champions League and the AFC Cup, equivalent of the Europa League. These tournaments for players in smaller leagues such as the Cambodian league are a great chance for players to showcase their talents against teams from bigger football leagues in Asia.
Jonny will have the chance to play against teams from other nations in 2020 and potentially get his next move to a bigger club playing in one of the bigger leagues in Asia. Like every other player Jonny will want to test himself at the highest possible level and at the same time increase his earning capacity. In addition to his football ability a large part of the success Jonny has had will undoubtedly be his adaptability to new challenging cultures. He's been successful in doing just that in Thailand and Cambodia, where will he move to next?