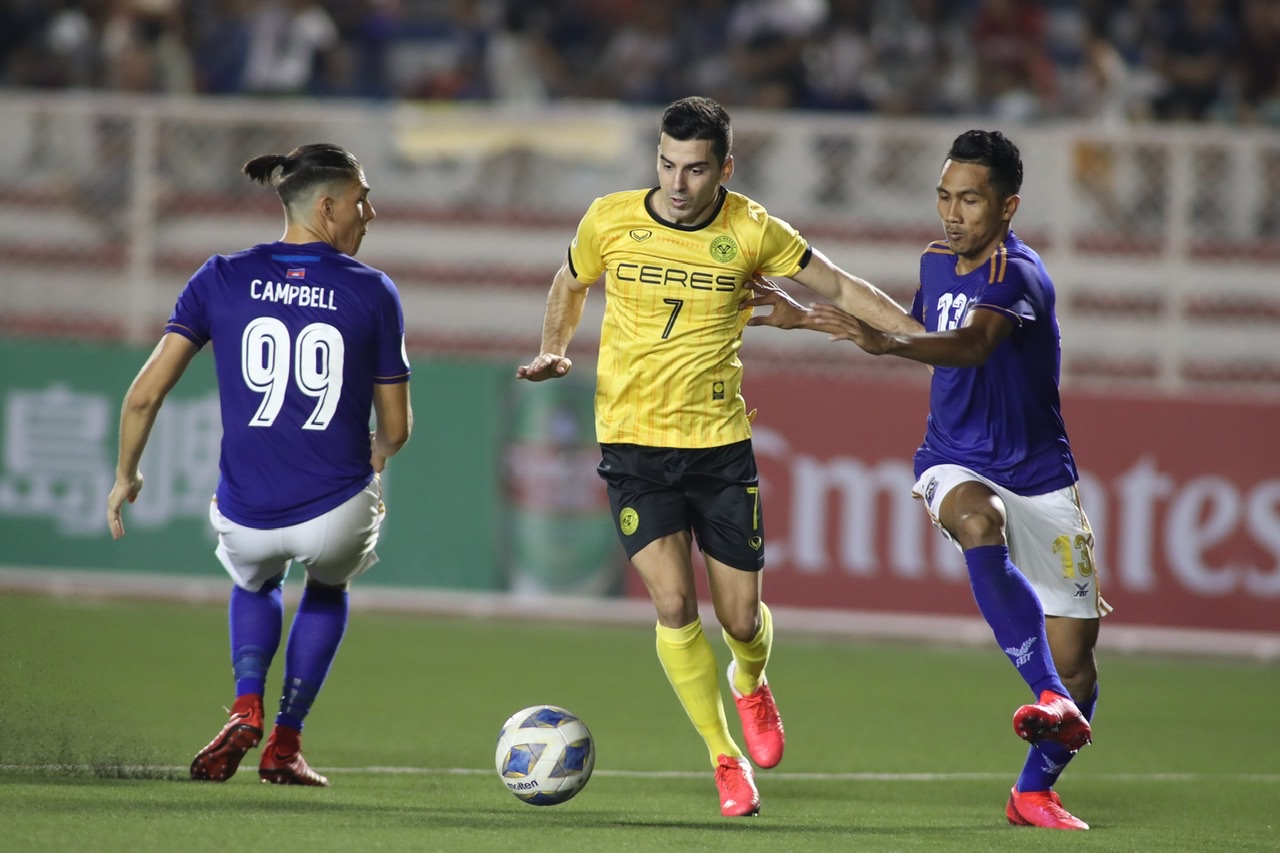 Cambodian Football League
The Metphone Cambodian League, which is the top league in Cambodia has just completed the first leg. Due to the Coronavirus there is less time to complete the league than previously planned. In the first leg all the teams in the league played each other once and this was meant to be the case in the second leg as well. However, due to time restrictions the 13 teams have now been split into two groups. The top 6 teams will all play each other once to determine who will be champions and the bottom 7 teams will play each other to determine who will get relegated.
As it stands Boeungket FC are top with Svay Rieng FC just one point behind and then there is an 8 point gap to the third and fourth place teams who are Visakha FC and Army FC and one point behind them are Naga World FC and Phnom Penh Crown FC. With only 5 games each to play in the second leg it looks like a two horse race between the leagues top two placed teams. Svay Rieng FC are current champions and have the deeper squad and even though currently in second place they are most peoples favourites to win the league again.
Some of the top 6 teams have complained about the home and away game situation. With 12 games in the  first leg it would have made sense for each team to have played 6 home games and 6 away games but this is not the case. Svay Rieng FC have had 8 home games and 4 away games. Of those games, 3 were home to other teams in the top 6 and 2 away. So in the second leg they will have 2 home games and 3 away games. For the season that makes a total of 10 home games and 7 away games.
Boeungket FC on the other hand had 6 home games and 6 away games in the first leg. However, 4 of the home games were against teams from the top 6 and 1 was an away game. So going into the 5 game second leg they will have only 1 home game and 4 away games making a total of 7 home games and 10 away games across the entire season. Both teams will have played both home and away against each of the teams in the top 6 but of the other 7 games played Svay Rieng FC have played 5 at home and 2 away and Boeungket FC will have played 2 at home and 5 away from home. 
This represents a clear advantage to Svay Rieng FC as there is a strong chance that if both teams had played equal home and away fixtures against the bottom 7 teams Svay Rieng FC would have less points and Boeungket FC would have more points. How this could be resolved fairly is up for debate but what is strange is why Svay Rieng FC had 8 home games in the first leg. Officials from Svay Rieng FC are involved in managing the fixtures for the league and in 2019 they had a favourable fixture list according to officials from other clubs and complaints were made. However, there is no way anyone could have known what impact the Coronavirus would go on to have. In normal circumstances Svay Rieng FC would have had a second leg of 4 home games and 8 away games.   
We watch in anticipation of an exciting second leg and hope that next season doesn't have the same level of disruption that this season has had. Cambodian football is growing and everyone at Football Asia hope this growth can continue despite the current situation and possible financial implications that might follow.