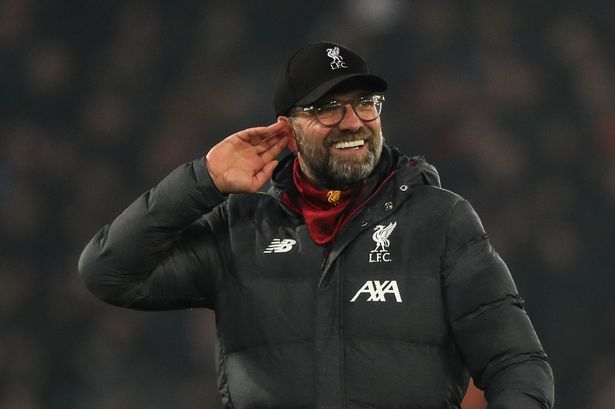 Liverpool FC Premier League Champions
Liverpool FC have a massive fan base in Southeast Asia and are the most popular team in Thailand. The fans have been starved of success for quite a long time until Jergen Klopp came along to help establish the club as premier league champions in 2020. During the 2013/14 season under Brendan Rodgers Liverpool were in 1st place with three games to go but a loss, a draw and a win meant they slipped at the final hurdle.
The following season they slipped to 6th and then the Klopp revolution started when he was hired to be Liverpool 1st team manager in October 2015. Klopp installed his own method of coaching and style of play immediately and some popular Liverpool players found it difficult to adjust. The team was not successful and at the end of the 2015/16 season Liverpool FC finished 8th and questions were asked.
Liverpool FC owners made the decision to stick with Klopp and to let him continue what he had started. Klopp had a direction he wanted to take the team and he continued in that direction by getting rid of some players that could not fit his style and bringing in new players that could fit the style of play he wanted. More importantly than that was that he improved the players he had. Players already in his squad that could adapt to his style of play improved massively and new players bought in improved as well.
The 2016/17 season saw improvements and the team finished 4th qualifying for the Champions league. Klopp's high energy brand of football started to get noticed as his style is high pressing defensively and high intensity attacking play when in possession of the ball. His players have to be extremely fit to play his style and some of his players picked up injuries. 
Klopp was criticised by Raymond Verheijen who at the time was one of the most famous football fitness experts in the world. Verheijen had said this style of play was not realistic for players to manage without getting serious injuries. Verheijen at the time was trying to move from being just a fitness coach to being a football coach as well. Klopp and Verheijen had a public feud with Klopp saying the players would adjust and he was right as they did and the injuries became much less frequent. Their careers have since gone in different directions with Klopp considered one of the best football coaches in the world and Verheijen has pretty much disappeared from top flight football.
Despite all the early failures and following public criticisms of his style of play, the Liverpool FC owner kept faith in Klopp. The injuries stopped, the team kept playing better and better. Players were improving and the value of his players was going up and up. The Klopp revolution was well and truly underway. The 2017/18 season saw the team finish 4th again with another champions league qualification and even though he had transformed the team it didn't look like they could make the jump to challenge for the league title.
Klopp continued in the same direction. He did not change the style of the team. He just kept improving the same style and improving the players he had to play that style of energetic, exciting and fearless football. In the 2018/19 season they became serious challengers for the Premier League title but ended up finishing 2nd to a great Man City team. Klopp had done an amazing job but could he get over the final hurdle?
We we all the know the answer to that question is yes and in emphatic style. Liverpool FC were crowned champions for the 2019/20 season with 7 games left to go. What an incredible achievement for a team that under Klopp in his first season finished 8th. Credit to Klopp for sticking to what he believed and never changing his style and approach to the game. Credit must also go to the owners of Liverpool FC as they gave Klopp the time and space he needed to create his revolution and they supported him with finances to bring in some key players.
So I guess the big question football fans in Thailand must surely be asking is why 1st team head coaches in Thai football have such short life spans. Most coaches don't last a full season in Thai football. Clubs want immediate success and when they don't get it coaches are sacked. Klopp has proved it takes time. Buriram United who have been the most successful club in Thailand in recent years have had the same coach for the last 3 years. Coaches need time to create what clubs owners in Thailand want immediately. For football to grow in Thailand, good coaches need enough time and support to instil their style of play on the team. Just look at Klopp and Liverpool.