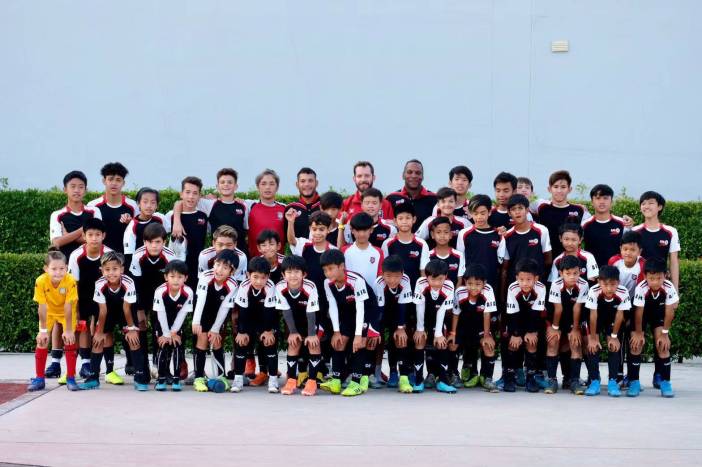 How Do Football Academies Work
Football has become a worldwide phenomenon and the most popular sport in the world. Therefore, the target of becoming a football player has become a popular choice even though it's extremely hard to achieve. The journey to try to make it as a professional football player is one that many attempt, wanting to follow in the footpaths of their favourite football players.
The most common route to becoming a football player is through academy football. Most professional football clubs operate youth football academies to nurture young talent in the hope of creating the next Ronaldo, Messi or Kane. Clubs invest in youth development as home grown players are known to have a greater love for the club they play for and these players can save clubs millions in transfer fees.
Youth football has a number of levels starting with recreational, which is the type of football that might exist in a P.E. lesson or in the school playground where everyone regardless of ability is involved. You then have grass roots football which can also have varying ability levels, however grass roots football is organised and by choice with players and parents making the effort to be involved. It is the elite grass roots level of football that is the stepping stone into academy football at professional football clubs.
Some say it's the work done at these grass roots youth football academies and football clubs that are the most important part in a young players journey to becoming a professional player. It is as this level of football where the foundations are laid. It is where the young players firstly should be falling in love with the game and getting a passion to train and play football that will drive them to put in the effort to be the best they can be. Secondly it's where the young football player should be developing good football instincts and not being converted into a mini adult robot.
How do you get into a football academy? Well its starts by going through grass roots football and when the young player has reached the right level its about being scouted by a professional football academy. Professional football clubs send scouts to watch grass roots games and if players consistently perform at a high enough level they'll get offered a trial at the professional club. If you perform well enough during your trial you'll get signed and thats how to get into a football academy.
So how do football academies work? Academies in Europe generally start at the U9 age group and go up to U18's. At the end of the academy journey players hope to get offered professional contracts. Academy players can only get signed to one year deals initially and as they get older these academy contracts get extended to last two years at a time. The academy has the right to renew these contract prior to them finishing. Players can leave at the end of these contracts but if they go to another club, the new club has to pay what is called training compensation. This was introduced to stop clubs poaching players from other clubs. To move from one club to another at academy age groups can be difficult so I would advise against signing for a club if you're uncertain it could be a good long term destination for you.
Moving home can be a way that clubs will release players as they are under guidelines about how far academy players can travel. Obviously they won't release the very best players for this reason if the club has invested money in developing what they believe to be a valuable asset. Moving abroad is another scenario that sees players leaving academies. Families do relocate in other countries for a variety of non football reasons and upon reaching their new destination finding a new academy is something of a priority.
How to get academy trials abroad when you've just moved to a new country? Having a good football CV helps and evidence that proves your footballing background is a good start. I would then suggest contacting clubs directly and asking if they would consider giving a trial based on the players background. If you can prove the club you have just left is as good or better than the club you are contacting, then most clubs will offer a trial. If not then you might have to go through the grass roots option of finding a good grass roots team that has a history of getting players signed by professional football clubs and waiting for your chance to prove yourself in your new surroundings.